6th International Plant Phenotyping Symposium
from 22-26 October, 2019 in Nanjing, China
Phenotyping for Sustainable Agriculture:
Challenges and Perspectives
Conference Dates: October 22-25, 2019
Registrations Deadline:
Early Bird Registration closes: August 16, 2019
Registration closes: October 10, 2019
Abstract Deadline:
Abstract Submission closes: August 30, 2019
Travel Grant closes: August 20, 2019
Training School: October 17-21, 2019
Application Deadline:
Application closes: August 15th, 2019
The training school is limited to 40 participants
Selected participants will be notified by September 1st, 2019
Plant phenotyping is becoming the central field of research and application in academia and industry providing a fertile ground for the development of new phenotyping technologies, platforms and methods required to address future grand challenges. Within the 6th International Plant Phenotyping Symposium we will address the recent development in plant phenotyping and provide a platfrom for discussion and exchange:
from technology:
discussing the latest and future technological and sensor developments in plant phenotyping including cost effective applications.
to data:
addressing the latest developments that will enable the reusability of data from acquisition to to management and reuse and modelling.
to impact:
outlining the success stories in plant phenotyping leading improved plant production.
The Symposium will be complemented by a training school befor the symposium to specifically address early career scientists
Scientific committee
Weixing Cao (NAU, CN)
Yanfeng Ding (NAU, CN)
Carolyn Lawrence-Dill (IPPN, ISU, USA)
Ulrich Schurr (IPPN, FZJ, DE)
Xavier Sirault (IPPN, CSIRO, AU)
Jianmin Wan (CAAS, CN)
Xiqing Wang (CAU, CN)
LizhongXiong (HAU, CN)
Chunyi Zhang (CAAS, CN)
Chunjiang Zhao (NERCITA, CN)
Organizers:
---
International Plant Phenotyping Network
Nanjing Agricultural University

Plant Phenomics Research Center, NAU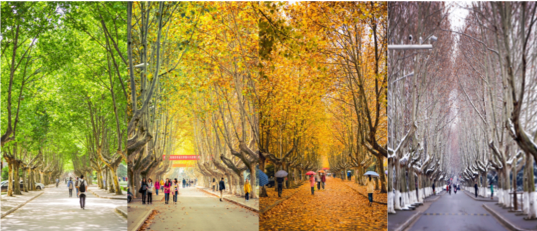 Visit our Conference App via QR or: https://msite.31huiyi.com/m/1703444642