---
25.11.2020
Ireland: New PlantScreen System at University College Dublin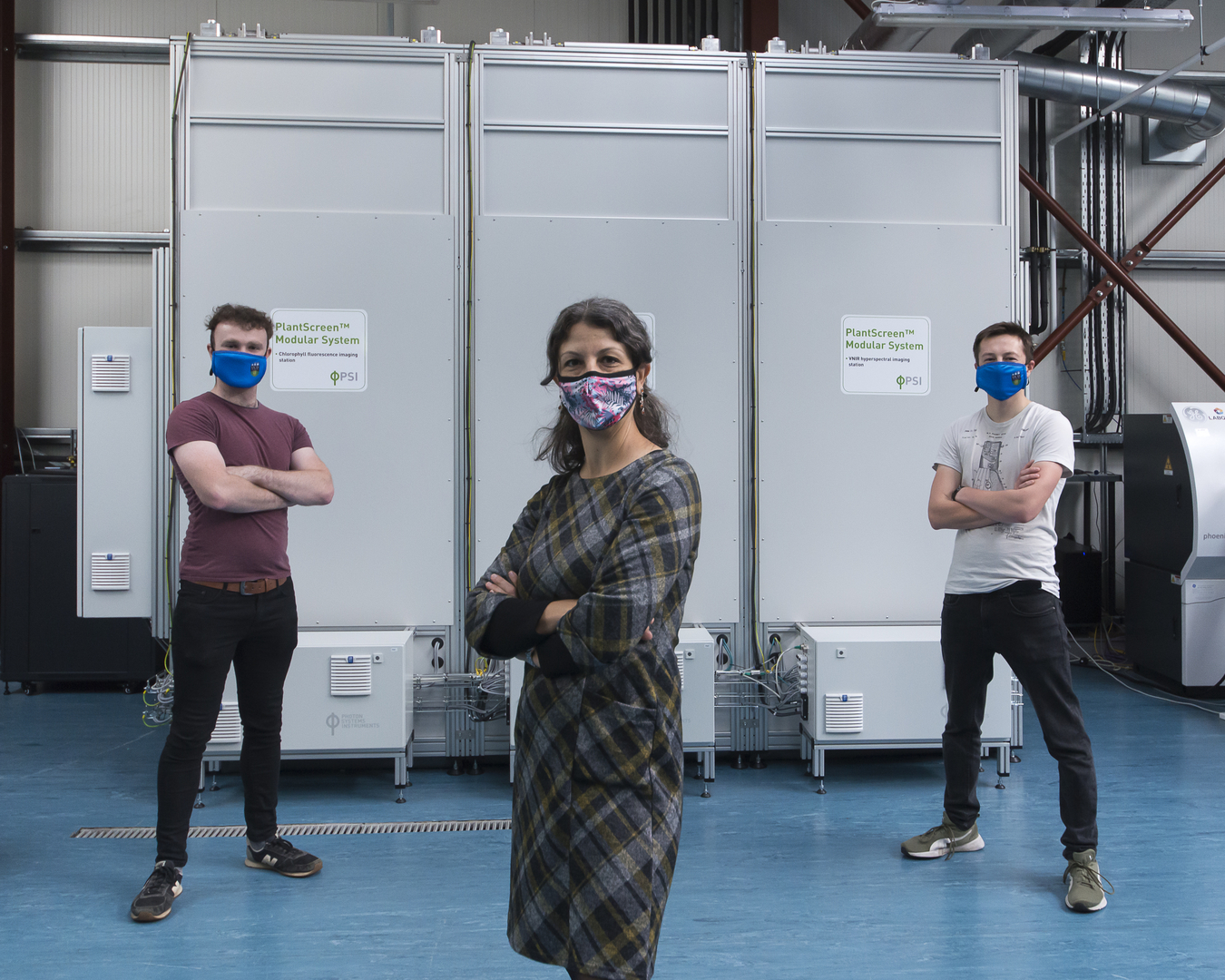 University College Dublin (UCD-Ireland) has acquired a PlantScreen system from Photon System Instruments (PSI) with the financial support of Science Foundation Ireland Future Research Leaders Programme (SFI-FRL) awarded to Dr. Sónia Negrão.
The UCD plant imaging platform is located at UCD Rosemount Environmental Research Station. This new imaging platform comprises three imaging stations, namely RGB morphometric (Top camera and side camera), FC chlorophyll fluorescence, and VNIR hyperspectral imaging station (380-900 nm). The system is designed to analyse plant species up to 1.4 m height, and with the RGB imaging station allowing a 360° rotation of the plant. A conveyor system automatically reads the QC code and loads the tray containing plant(s) through the three imaging stations.
Although the UCD imaging platform is not a fully automated and high-throughput system (current system does not have conveyor belts in the room, nor weighing/watering system), the UCD phenotyping system enables the imaging of 40 trays in approximately one hour and half. In future, UCD aims to expand the current imaging system to a fully automated and high-throughput phenotyping platform.
At the moment, Dr. Sónia Negrão's team is using the system to image Heritage Barley Cultivars in response to abiotic stress, with plants grown at UCD Rosemount glasshouse and transferred to the imaging platform.
Picture: Dr. Sónia Negrão together with research assistant Joey Henchy (left) and PhD student Patrick Langan (right) in front of the new system at UCD. Credit: Sónia Negrão